Homemade Hair Treatments for Dry Hair
Treating dry and damaged hair can be very expensive. You have to buy different hair care products that promise to treat your dry hair and make it healthier. However, most of these products are heavily concentrated with chemicals that can have long-term side effects on your overall health. Many people are turning to natural alternatives that contain no chemicals and have no serious side effects. The ingredients to make a hair care treatment can sometimes be found in your kitchen. Homemade is a great choice to eliminate dry hair because it is not only cheaper but it is also much better for your health. Before we delve deeper into the different homemade hair treatment for dry hair, let us see what causes your hair to go dry.
What Causes Dry Hair?
Not everyone can have a perfectly silky, smooth hair all the time, just like what you see in many shampoo commercials. There are times that your hair can get dry or damaged, especially if you are always exposed to the sun or the wind. So what really causes dry hair?
One of the most common causes is because your scalp doesn't produce enough oil to moisturize your hair. Your hair should also be able to keep the moisture from escaping. If your scalp is not making enough oil, then your hair suffers because it lacks natural lubrication. The oils from the roots are what make your hair looking lustrous, shiny, and healthy. As you become older, the production of natural oil in your hair is lessened. Since dry hair goes all the way to the roots, this also causes dry scalp that leads to flakes and dandruff. Your hair cannot hold moisture in. Your hair is composed of cuticles that protect and shields your hair from the damaging effects of the sun. Healthy cuticles lie tightly together to keep moisture in your hair and not allow it to escape. If the layers of the cuticle peel away from the hair, it cannot hold moisture effectively, so some oils escape. There are also some habits that can cause dry hair. If you are doing these things, you can try to minimize or completely avoid them.
Using a harsh and strong shampoo that can strip our hair of moisture and natural oils.
Frequently using curling irons or heated hair straighteners.
Always blow drying your hair, especially after applying alcohol-based products on your hair.
Your hair is always exposed to the sun, wind, or dry air.
Regularly applying chemical treatments such as dyes, perms, and relaxers.
If your dry hair is caused by fatigue, weakness, or hair loss, you should consult your doctor to check your overall health.
10 Reasons Your Hair Is Dry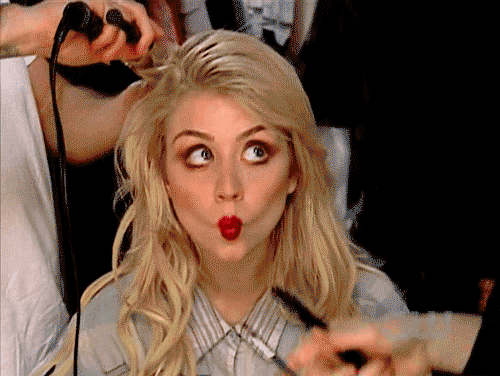 Heat Styling Too Frequently
Curling irons, blow dryers, and flat irons are effective in styling your hair to look great during the day. However, using it frequently can damage your hair and make it dry and brittle. The heat will strip away the moisture from your hair. Try to track down how many times you use these heat styling tools in a week and limit the usage to two or three times per week. You can also keep the temperature lower or below 400 degrees to avoid damaging your hair. If your hair is very fine, just stay below 360 degrees, while medium and coarse hair requires you to stay between 380 and 410 degrees.
The Environment & Weather
The weather and the environment around you are probably one of the most common reasons for dry hair. If you live in a place with lots of sunshine, then you have a higher risk of having dry hair. Heat, humidity, and the damaging rays of the sun can quickly strip your hair of moisture. Being an outdoor person also puts you at risk because your hair is always exposed to the sun and the wind. When winter comes, too much indoor heating can also cause your hair to dry. During summer, you can wear a hat when going out, to reduce the damage to your hair.
Hormonal Changes
When you are undergoing major hormonal changes, like pregnancy or menopause, you are probably going to experience hair dryness. Taking birth control pills can also change your hormones and have adverse effects on your hair, making it more brittle and dry. You can visit your doctor to find out the best treatment options and prevent dry hair.
Excessive Washing and Shampooing of Hair
Excessive washing of your hair and using a strong shampoo every day can strip your hair of its moisture. There are many people who use shampoo every day, but shampoos, especially the ones containing strong chemicals, does not only wash away the dirt, it also washes away the natural oils in your hair. Try using a mild shampoo when washing your hair. You can also refrain from washing your hair every day if you already have dry hair. Shampoos with sulfates can be very drying and irritating for your hair and scalp if it is used daily.
Your Body Lacks Nutrients
What if you don't use strong shampoos, you protect your hair from the sun, and you don't style or color your hair frequently, but you still experience hair dryness? The cause of your damaged and dry hair could be your diet. Your body lacks the nutrients needed to keep your hair looking great. There are foods that have high levels of vitamins and minerals that can make your skin, scalp, and hair healthier than before. You may also suffer from certain medical conditions and problems with digestion, which affects the absorption of nutrients in your body. Try adding more healthy foods to your diet in order to increase the nutritional value of your daily meals.
Using the Wrong Type of Shampoo
Are you the type of person who just grabs any shampoo you find in the bathroom when you run out of your own shampoo? This can be a bad habit because using the wrong shampoo can lead to dry and damaged hair. It would be better to just rinse your hair with just water, rather than risk using the wrong shampoo that could strip your hair of its natural oils. You have to remember that not all shampoos are created for the same type of hair. Some shampoos can be too drying, while others have harsh ingredients that are only suitable for certain hair types.
Not Using Conditioners
Conditioners are great for nourishing and moisturizing your hair. Most hair experts recommend using conditioners because it helps replace the moisture that is stripped away by your shampoo. The right application of conditioner is also crucial to help prevent dry hair. You have to let the conditioner sit in your hair long enough to make it more effective. It is recommended that you leave the conditioner in your hair for 5 minutes. If you suffer from severe hair dryness and damage, you should find a deep conditioner that is thicker and much richer, and they are mostly packaged in tubes or tubs.
Not Taking Care of your Hair
Allowing your hair to grow too long or neglecting it can make it look dry and frizzy. If you're trying to have longer hair, it is tempting to just let it grow on its own. However, without a good trimming, your hair too many splits ends, which will make your hair look unhealthy and very dry. It is recommended to have your hair trimmed after every 2 months. Looking neat and trim is also a great way to show that you have a healthy hair that doesn't look dry or damaged.
Smoothing Treatments
Women like to have long, smooth and shiny looking hair, which makes them want to go to the salon to have smoothing treatments. It is fine to have a smoothing treatment, but if it is done frequently, it will most likely lead to dry hair. The buildup of protein in your hair can cause it to become dry and brittle. So don't do smoothing treatments frequently.
Frequent Hair Dye
Coloring your hair is very chic and trendy nowadays. However, frequent application of hair dye can be damaging and it can lead to hair dryness. There is a recommended amount of time before you get another hair dye job, but it can also help if you can stretch the waiting period further. You can also try to use deep conditioners before and after your hair dye to prevent your hair from becoming dry quickly.
How To Turn Dry Hair Into Healthy Hair
How do you turn a dry and damaged hair to a healthy, soft, and shiny hair? You can go to your salon and get the best treatment for dry hair, but it takes up a lot of time and it can also be very expensive. Here is a step by step process on how you can have a much healthier hair.
Step 1
When taking a shower, you can avoid using hot water, especially for your hair. Try lukewarm or cooler water instead, because hot water can be damaging to your hair and scalp. Cooler water will not strip your hair of the essential oils and it will help maintain a healthier hair.
Step 2
Don't use shampoo every day, especially if you are using a product with strong and harsh ingredients. Shampoo can also strip away the natural oils in your hair that prevents it from drying up. It is better to just wash your hair with water to clean and wash the dirt away.
Step 3
Use a good conditioner for your hair. Applying a conditioner is a good hair treatment for dry hair. You can put a dime-sized amount of conditioner, depending on the length of your hair. It must be enough to coat the strands and massage it through the hair, focusing on the tips. Leave it on your hair for 3 to 5 minutes and rinse it off with lukewarm or cold water. You may also want to consider a leave-in conditioner if your hair has become extremely dry. This type of conditioner can prevent your hair from drying out during the day.
Step 4
Use a hair mask once a week. This helps prevent the loss of nutrients in your hair and scalp. Some people prefer applying hair mask onto dry hair to really moisturize the strands deeply. You can also make your own homemade hair mask and apply it on your wet hair before you put on the shampoo.
Step 5
After showering, do not vigorously rub your hair to dry it out. Just blot your hair with the towel and gently squeeze out any extra moisture. Normal towels may have loose and rough fibers that can cause split ends when rubbed hard against your hair. You can also comb through the tangles while you are still in the shower using a conditioner and a wide-tooth comb. If you really need to brush your hair while it is wet, you can apply a leave-in conditioner first so your brush will just slide through.
Step 6
Apply a finishing oil to protect your hair from getting frizzy and dry throughout the day. You need to apply a dime size of finishing oil, focusing more on the tips and avoiding the roots. The best finishing oils for your dry hair are Argan oil, Olive oil, Coconut oil, and Jojoba oil.
Step 7
Use a boar bristle brush to distribute the oils from the roots to the tip of your hair without causing any damage. This is the most recommended brush for dry hair. It has special bristles that feel like the texture of a natural hair. If you want to fully take advantage of this brush, you should pull the brush through your hair from the scalp to the tips. Repeat brushing over the same section before you move on. When you've finished brushing all your hair, it should feel very soft and silky. Then wait an hour or two before shampooing your hair.
Step 8
You should skip or lessen the usage of heat styling tools. If you can't avoid it, try to experiment with the temperature and you may find that it only takes a little heat to style your hair. You can also use a heat protection spray before you use these heat styling tools.
Step 9
Eat foods that promote healthier skin and hair. You can also change your diet and include foods that affect the health of your hair. Foods that are rich in antioxidants and protein will greatly boost the condition of your hair. There are many cases wherein people suffer from dry and frizzy hair because they lack the right nutrition, and they don't have enough vitamins and minerals in their body to maintain good health.
Step 10
Trim your hair to make it look healthier. By getting a regular trim, you can avoid split ends that make your hair look dry. Get your hair trimmed every 2 to 3 months to get rid of dry and damaged ends. Let your new and healthier hair start growing out.
---
10 Best Treatment For Dry Hair
There are two options for treating your dry hair. First, you can just buy over-the-counter hair treatment for dry hair products in your local drug stores. The second option is to make your own homemade dry hair treatment. Use the most suitable treatment for your hair. If there are some adverse side effects, stop using it immediately.
Apple Cider Vinegar
You can use apple cider vinegar rinse and essential oil for nourishing your hair and keeping it healthy. You should combine one drop of essential oil with one teaspoon of apple cider vinegar. Then add a cup of boiling water and mix everything. Add this mixture to a bowl of water to be used as your hair rinse. Begin rinsing your hair using this water and be sure to immerse as much of your hair into the bowl. Pour some of this water on areas that are not immersed. You should do this every time you wash your hair to gain better results. The essential oil that you can use includes lavender, rosemary, or sandalwood. Read More – Beauty Benefits of Apple Cider Vinegar
Hot Sesame Oil Treatment
Many people agree that hot oil is an effective hair treatment for dry hair. You need about two tablespoons of sesame oil placed in a bowl. Heat the oil in the microwave for about 5 to 10 minutes, and then apply it to your hair. Have someone help you in applying the hot oil in your hair. Apply evenly on the strands, but don't apply too much to the roots. You can use cotton balls to apply the oil to your hair. Massage your hair softly for about 5 to 10 minutes, then take a shower cap and cover your hair. This hot oil treatment is great for moisturizing and strengthening your hair. It can reduce dryness and make the hair look shiny and beautiful. Read More – Hair Oil: Best Oil For Hair Treatment
Mayonnaise Hair Treatment
The mayonnaise hair treatment is an old-fashioned remedy that has been used for dry hair. Massage the mayonnaise into your hair and cover it with a plastic bag. Leave it in your hair for 30 minutes, then shampoo and rinse it off your hair. If you have more time, you can leave it in for an hour. You can repeat this process on a weekly basis until the dryness in your hair disappears.
Consume More Omega-3s
Omega 3 fatty acids are considered as very effective in moisturizing your hair and nails. There are foods that are rich in omega-3s, especially seafood. However, the quickest way to get your daily dose of omega-3 fatty acids is by getting them in capsule form. You can take 1 to 3 capsules of 250 mg borage oil, or flaxseed oil, one to three times a day. Both have high levels of omega-3 fatty acids that can prevent dry hair. You can also buy conditioners that contain omega-3 or lipids, which can replace the lost moisture in your hair.
Rosemary Oil Treatment
If your hair becomes dry because of too much exposure to the sun, wind, and water, then this rosemary oil treatment is the most recommend for you. In order to make your own rosemary oil treatment, you combine 2 tablespoons of avocado oil, one tablespoon of castor oil, two teaspoons of strong rosemary tea, and 2 whole eggs, in one mixing bowl. Whisk all the ingredients together until it becomes smooth and creamy. Massage it evenly through your hair, and then wrap it in a towel. Leave it in for about 20 minutes before you shampoo your hair and rinse it off with cool water. The combination of the eggs and the oils can moisturize and condition your hair to leave it looking healthier and shinier.
Coconut Oil Treatment
This works the same as the hot oil treatment, but instead of sesame oil, you are using coconut oil. This type of oil is known for its ability to deeply penetrate and nourish the hair from the inside, and it also works best for dry hair. You can use it before or after shampooing your hair. You can start by getting a dime-sized amount of coconut oil and warm it in the microwave. Don't heat it too much to avoid burning your scalp. If you are going to apply the coconut oil before shampooing, you should have your shower cap and hairdryer ready. Comb the oil through your hair, and then cover it with a shower cap. Leave it on for 30 minutes, and then remove the shower cap and gently heat your hair with the hairdryer for up to 15 minutes. This helps the oil in penetrating your hair. Afterwards, you can shampoo and condition your hair. Read More – 10 Health Benefits of Coconut Oil
Banana Hair Treatment
Banana is another effective hair treatment for dry hair because of its ability to moisturize. You can mash together one ripe banana, one teaspoon of sweet almond, one tablespoon of honey, and olive oil or safflower oil. Mix them thoroughly and apply it to your shampooed hair. Cover it with plastic and leave it in for 15 to 30 minutes, and then rinse thoroughly.
Olive Oil Hair Treatment
You can use olive oil to put the moisture back into your hair. Start by warming up ½ cup of olive oil, and remember not to boil it. Rub it into your hair and cover with a plastic bag. You can leave it in your hair for about 45 minutes, then shampoo and rinse your hair.
Butter Massage
Butter is effective in treating dry and brittle hair. Use a small amount of butter and massage it into your dry hair. Afterwards, cover your hair with a shower cap and leave it in for about 30 minutes. Shampoo and then rinse your hair. This can give your hair a natural, glossy shine.
Avocado
You can use the avocado treatment for dry and damaged hair. Get a ripe avocado and mash it with one egg. Apply this mixture to your wet hair. Leave it on for 20 minutes, and then rinse your hair several times. You can repeat it once a week for dry and damaged hair. Avocados contain lots of vitamins, minerals, and essential fatty acids that can restore the health of your hair and make it look beautiful again.
---
Best Hair Masks For Dry Hair
These are 10 Hair Masks that you can create at home to moisturize and bring back the luster to your extremely dry hair. Sometimes the best treatment for dry hair can be found in your cupboard or kitchen.
Coconut Oil Hair Mask
This is the simplest hair mask that you can make in your home. You only need one ingredient, and that is the coconut oil. Get ¼ cup of coconut oil and warm it in the microwave. Simply apply it on your hair. It doesn't really matter if your hair is wet or dry, and leave it in for about an hour. If you plan to move around and do your chores, just wear a shower cap. Remember that coconut oil can stain fabrics, linens, and your clothing. After you're finished, wash the coconut oil from your hair. You can also use extra-virgin coconut oil for better results. Read More – 10 Beauty Uses of Coconut Oil
Yogurt, Honey, and Olive Oil Hair Mask
Even though honey is known for being sticky, it has beneficial properties for your hair and skin. Combine honey with olive oil and yogurt, and you have an effective hair treatment for dry hair. You need 1 teaspoon of olive oil, 1 tablespoon of honey, and ¼ cup of yogurt. Mix all these ingredients together and apply it to your damp hair. Leave it in your hair for 15 to 20 minutes, and then rinse it off and allow drying as usual. This will definitely get your dry hair back in shape.
Milk and Honey Hair Mask
Aside from olive oil and yogurt, milk is another ingredient that can be combined with honey to create a very good hair mask for dry hair. You can use about half a cup to one full cup of full fat milk at room temperature and mix it with 1 or 2 tablespoons of honey. Mix it thoroughly to infuse the honey completely into the milk. Then pour the mixture over your hair and make sure that it all ends up in every strand. Leave it in your hair for about 1 hour, and then rinse it off with your regular shampoo. This will result in a shiny, softer, and healthier hair.
Honey, Almond Oil, and Apple Cider Vinegar Hair Mask
This is a perfect hair mask for severely damaged dry hair with lots of split ends. You will need 2 tablespoons of honey, one tablespoon of almond oil, and one tablespoon of apple cider vinegar, but if you have longer hair, you can double the amount. Mix the three ingredients together and then apply it to your hair, starting at the ends and working up until you've covered all the strands. Leave it in for 30 minutes and then rinse it off. It will dramatically improve the appearance of your hair, but you still have to visit the salon to cut off those split ends.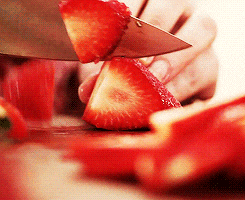 Strawberry Hair Mask
The strawberry hair mask is not only good for your hair but it also smells good. It can moisturize and make your hair shinier. You will need about 200 grams of fresh strawberries, 2 tablespoons of olive oil, and one egg yolk. The first step is to put your strawberries in a blender, then add the other two ingredients. Apply the mixture to your hair and leave it in for 20 to 30 minutes, and then rinse it off.
Aloe Vera Hair Mask
The ingredients for this hair mask can replenish moisture and add shine to your hair. Its ingredients consist of ¼ cup aloe vera gel, juice from half a lemon, and 3 to 5 drops of argan oil. Mix the three ingredients, and then coat the hair from the scalp down to the tips. Leave it in for about 3 to 5 minutes and rinse it off.
Banana Hair Mask
Banana is another fruit that can treat your dry hair. Get two ripe bananas, one tablespoon coconut oil, one tablespoon olive oil, and one tablespoon of honey. The first step is to put the bananas in the blender and blend together until there are no chunks. Add the remaining ingredients to the banana and mix together. Apply it on your hair and leave it in for about 5 minutes. Rinse and wash it off.
Avocado and Coconut Milk Hair Mask
This hair mask is a combination of fat-rich avocado and moisturizing coconut milk that will bring more life to dry and lifeless hair. The fats in the avocado will protect your hair and keep it moisturized. Avocado is also full of proteins that will keep your hair strong and shiny, while the coconut oil is very hydrating and straightens your tangled hair. You will need 1 ripe avocado, ½ cup coconut milk, 1 tablespoon olive oil, and 1 tablespoon, raw honey. Mash the avocado and put it in the blender along with the oil and coconut milk. Blend until the mixture is smooth. Apply it to your hair, and then put on a shower cap. Leave it in for 20 to 30 minutes, and rinse it off. This will result in a softer and shinier hair without any signs of dryness.
Maple Syrup Hair Mask
Maple syrup and unrefined coconut oil can be mixed to create a hair mask that provides softer and shinier hair. Mix equal parts of maple syrup and unrefined coconut oil. It doesn't matter how much you put in, as long as it can cover all your hair. Leave it in for one hour, and then rinse it off.
Papaya Hair Mask
If your hair is always dry, then this is the best hair mask for you. Mix together 1 skinned papaya and ½ cup of plain yogurt. Mash the papaya completely without any chunks and mix the yogurt until it forms a smooth gel. Apply the mixture to your hair and place a shower cap. Leave it in your hair for 45 minutes, and then rinse it off.